Lab & Diagnostics of the Future –
the place to promote tomorrow's diagnostics
We need to highlight tomorrow's innovative lab techniques in different types of diagnostics. This aim marked the beginning of Life Science Sweden's partnering-event "Lab & Diagnostics of The Future" that was kicked off in 2019. The event is a unique platform for you to connect with key people and key decision makers in the field – all under one roof. The meeting aims to create new collaborations, also beyond the borders of your own country.


One of the important purposes with Lab and Diagnostics of the Future to create a dialogue beetween decision makers in healthcare, county councils, research, labtech and diagnostics companies and the pharmaceutical industry. The ambition is a quicker implementation of tomorrow´s diagnostics, ultimately ensuring that more lives can be saved. This can be achieved through diagnosis and tailor-made treatment even before the symptoms appear.
The meeting is primarily aimed at decision-makers in health care and the regions, such as politicians, contractors and lab managers. Other important target groups are pharmaceutical companies with development and precision medicine products. A number of startups will also be present together with other companies and projects with great growth potential, which is why investors are also a target group at this seminar.


Lab & Diagnostics of the Future will be organized as a digital event June 1st.


All delegates will have the opportunity to book 1-2-1 meetings through our partnering system that will open up two weeks prior to the event days.


To participate as a delegate is free of charge. The event days will be covered by the media. In addition to the full day seminar programme Lab & Diagnostics of the Future will also have an exhibition that allows labtech companies etc to promote their products and services.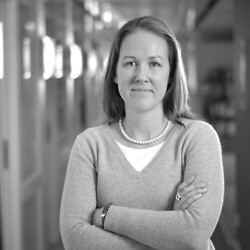 Moderator:
Lucy Robertshaw